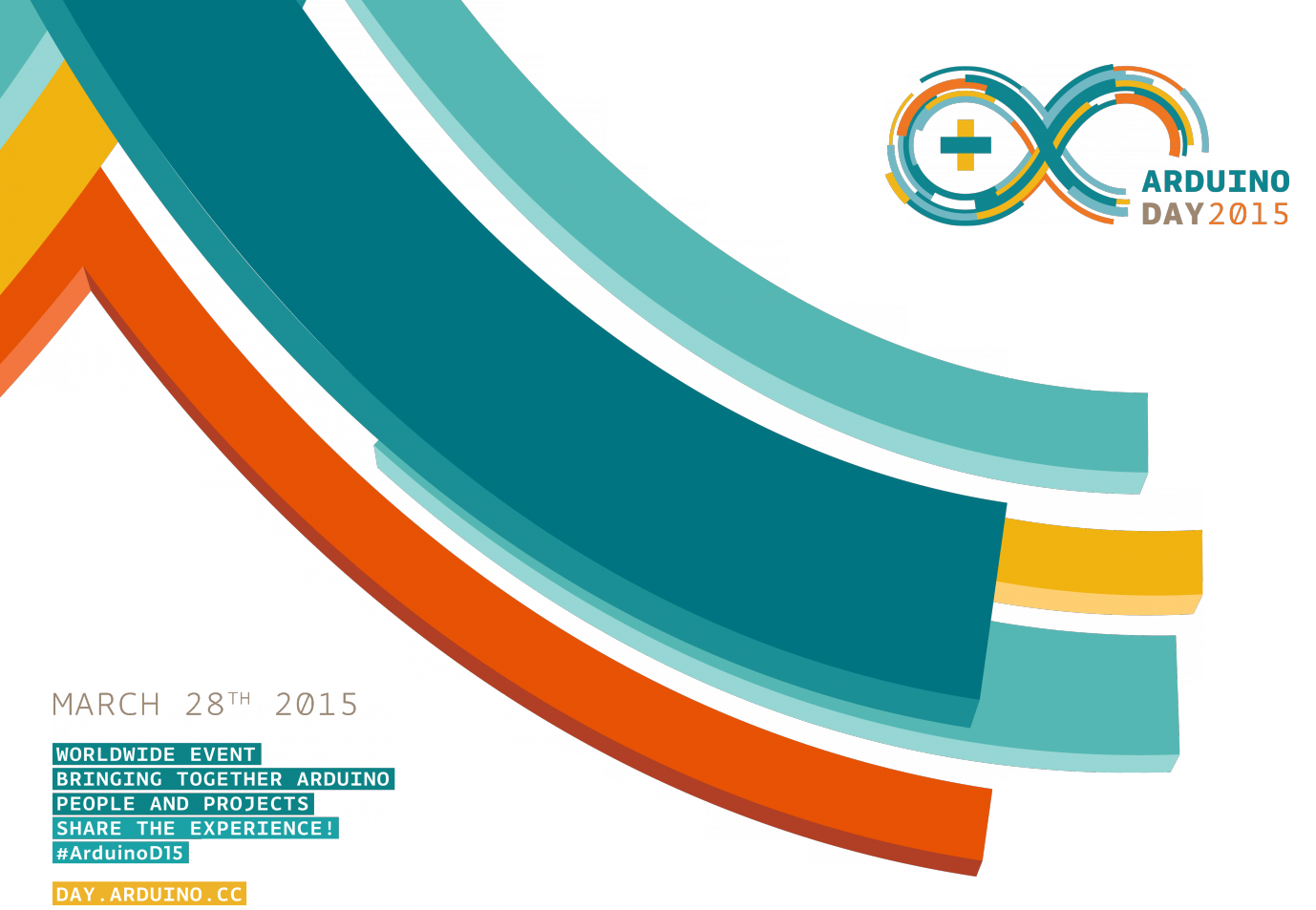 SCHOOL OF DESIGN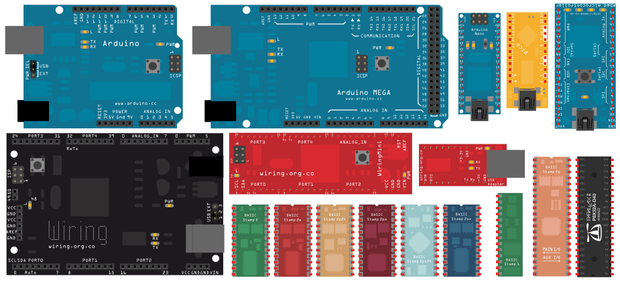 ArduinoD15.hotglue.me

ABOUT ARDUINO DAY

Arduino Day is a worldwide celebration of Arduino's 11th birthday on 28
March 2015. Globally, it's 24 hours full of events, and we are hosting
the Wellington event in the Media Lab of Victoria University's School of
Design.

Arduino Day is a free and open event.

We know there is lots of making happening in Wellington - it doesn't
matter whether you are an expert or a newbie, an engineer, designer,
crafter or maker: Arduino Day is open to anyone who wants to celebrate
Arduino and all the things that have been done (or can be done!) with it.

HOW CAN YOU PARTICIPATE?

Arduino Day is a free event: Anyone interested in physical computing, all makers, designers, artists, hackers, geeks of all ages and levels of expertise are welcome to join us. There will be talks, demos, show&tell, workshops and the chance to win prizes sponsored by JayCar and Victoria University.

Come and spend the day with us and have fun with microcontrollers!

Feel free to bring along your own kit and showcase your work, ask questions, present your ideas in a lightning talk.

Contacts:
walter.langelaar@vuw.ac.nz -------------------------------- anne.niemetz@vuw.ac.nz

Arduino Day Wellington

Saturday 28 March
1 - 5 pm

School of Design
139 Vivian Street
Te Aro
Wellington 6011
entrance on Dunlop Terrace

the Media Lab is on the
4th Floor of the Wigan Building
>>>>>>> link >>>>>>>>>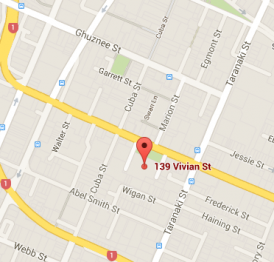 . ! FULL PROGRAMME = UP! (below)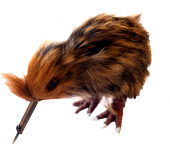 schoolofdesign.ac.nz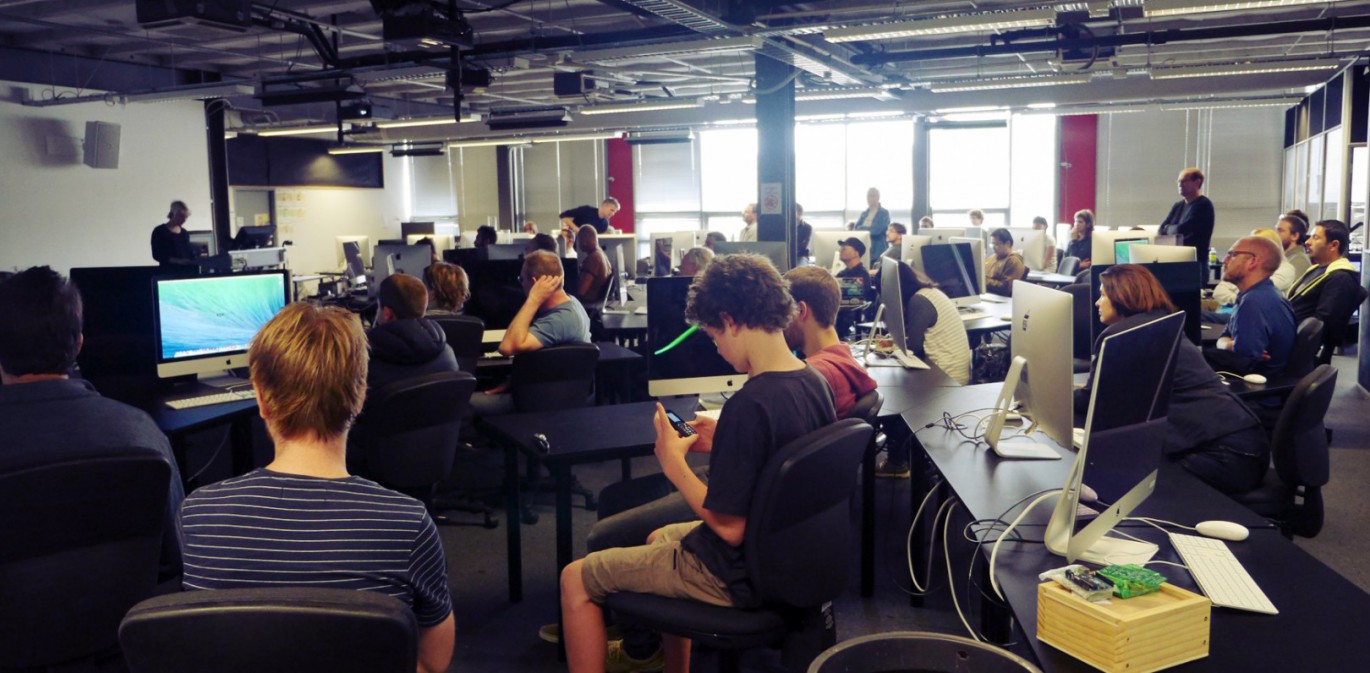 ++ check out last years event here! (click me) ++

___ Arduino Day Wellington 2015 programme:

___ 1pm: Intros by Anne Niemetz and Walter Langelaar from VUW School of Design

___ 1.15pm: presentations by Julian Priest, Rachel Hockin and Brooke Mitchell

___ 2.30pm: open session with project demos, discussion and workshops

___ 4.30pm: wrap-up, catch-up and networking/future plans

___ PRESENTATIONS:
Julian Priest - on 'La Scala' and 'The Weight of Information'

Julian Priest is an artist living and working in New Zealand. He works with participatory and technological forms and recent work explores relationships to different infrastructures including time, energy, security, health and communications.

In his presentation Julian will discuss two recent projects; 'La Scala' which is a site specific interactive sound work produced for the 2014 Chartwell Stairwell commission at Artspace in Auckland, and 'The Weight of Information' which is an orbital artwork based on a pico-satellite that launched on April 14th 2014, and re-entered Earth's atmosphere on May 14th 2014 01:30 UTC during orbit #404.

http://julianpriest.org
Brooke Mitchell, a member of the New Orchestra Practices Project (www.joystickorchestra.com) and The Interrupt Collective (www.interrupt-collective.blogspot.co.nz) will talk about 'The Arduino-net - Using JavaScript with your electronics project', demonstrating approaches towards controlling Arduino across the Internet with Node.js

Rachel Hockin recently completed her Masters Thesis, focused on 'Cook Islands Dance Costumes and the Introduction of Wearable Technology', as a part of Victoria University of Wellington's Masters of Design Innovation programme.

Rachel's talk is on 'Creative Technology in Cook Island dance costumes', exploring different ways in which wearable technology can be adapted into Cook Island dance and costumes. From lit up skirts to interactive storytelling.

___ OPEN SESSION AND DEMOS:

Similar to last years Arduino Day, we are running the last part of the afternoon session in typical 'unconference' style, which means we will have a whiteboard up from the start of the day where everybody can sign up for a time slot to demo a project, discuss a certain topic, or give a short workshop.

We will have different spaces available in our Medialab for this, and workstations (Mac/OSX) for demoing projects. If you want to bring your project along for showcasing, please prepare to give a brief intro of 5-10 minutes, which can be followed by another 5 minutes of Q&A.

The time available for the Open Session is between 2.30 and 4.30pm, and please get in on time to allocate your project slot on the board!
A great example from last years demos is Gordon Dykes' printer project 'fre3formD', and he'll be along again this year with news and updates surrounding this awesome project! _ _ _ _ _ _ _ _ (www.fre3formd.co.nz)